Basic Information
Name: Kuro Ryuu
Age: Appears 21 actually 275
Gender:Male
Division: 11th division
Looks:
Rank: Seated if possible, if not then rouge
Zanpaktou Information
Zanpaktou Name: Rin Chi (Cold Blood)
Zanpakutou Appearence: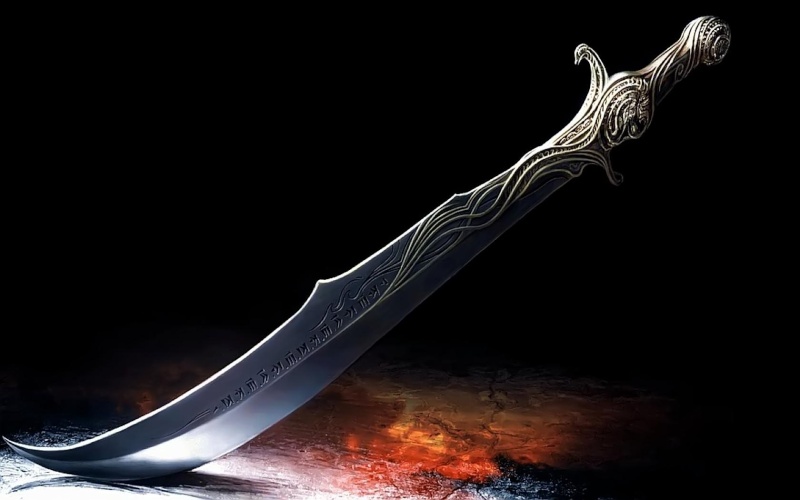 Shikai Appearence:
Shikai Ability: Increases speed, agility, and power. How much speed, agility, and power Kuro gains depends on how dark it
is. In shikai it can seem as though Kuro is teleporting, he becomes very evasive dodging almost any attack the enemy sends
him. The only way to beat him in shikai is to focus and have control over their emotions.
Bankai Appearence: In avatar pic
Bankai Ability: Shrouds battlefield in darkness conceiling himself, confuses the enemy enabling Kuro to heavily
injure his opponent and in the darkness lies the enemys' worst fear. They must conquer their fear to have a chance at
winning. His bankai doesn't disable any of the opponents senses but sight.
Zanpaktou Release Phrase: Spill Rin Chi
Kido
Kido/Ginto: Intermediate
Zanjutsu/Marksmanship: Intermediate
Hakuda: Advanced
Hoho: Advanced
Background and Personality
History: Kuro was part of a tribe of assassins for hire called the nightbringers. Soul reapers and Quincys would hire them
when they were short of shinigami and quincys. They did that until a band of traitors attacked one of there members they
then declared war on the traitors. The traitors lived for battle and slaughtered anyone who had a sharp object, these
traitors were then called deathbringers. A few years passed, more and more nightbringers were killed. Somehow the
deathbringers infiltraited and corrupted half the nightbringers. Even the leader of the nightbringers, the person Kuro
considered his father turned on him. The remaining nightbringers were outnumbered and overpowered and soon, all were dead.
Kuro was the only survivor, he didn't know his true family to begin with and after the closest thing to a family was either
now a traitorous enemy or dead. He was skilled in swordsmanship and speed but he needed to get stronger to avenge his
tribe. He thought about what to do carefully, he finaly came to the conclusion and decided to become a shinigami.
The fist year in the acadamy he struggled, the ways of the shinigami were quite different from his tribes'. As time in the
acadamy went by he focused more and was getting better at both mele and speed. His teacher taught him to control his
emotions.abilities. At the end of the last year at the acadamy, Kuro was the fastest and most powerful fighter in his class
and after graduating joined the eleventh division in the thirteen corps guard squads.
Personality: Kuro was always slow to trust and fast to fight, when in the seireitei or sparring he is cocky, playful,
outgoing and independant, but when he gets to the battlefield that goes away and he becomes focused on completing his
givin objective. The only times Kuro has been known to lose his temper is when he fights those traitors that killed his
tribe. In battle he is unforgiving, mercyless, and is not known for hesitating to finish off an opponent. He does not fear
his supiriors, if he feels something is wrong with the order he won't hold his tounge, he'l simply disobey it,but he does
follow shinigami protocal but when it differs from the nightbringer customs he'l object to it.